OVERVIEW
The Z4 Tie-Down System is used in multi-story buildings to transfer overturning and uplift tension forces that result from seismic and wind loading, to the foundation. The CNX Cinch Nut allows for easy, fast, and dependable one-step installation. Z4 Tie-Down Runs are engineered for maximum material and labour efficiency to provide the most economical system in the industry.

The CNX Cinch Nut is a shrinkage take-up device that has the ability to perpetually "travel" down the length of the threaded rod. This allows it to compensate for natural shrinkage and settlement which occurs in wood buildings, therefore keeping connections of Tie-Down Runs tight to the floor framing members for the life of the building.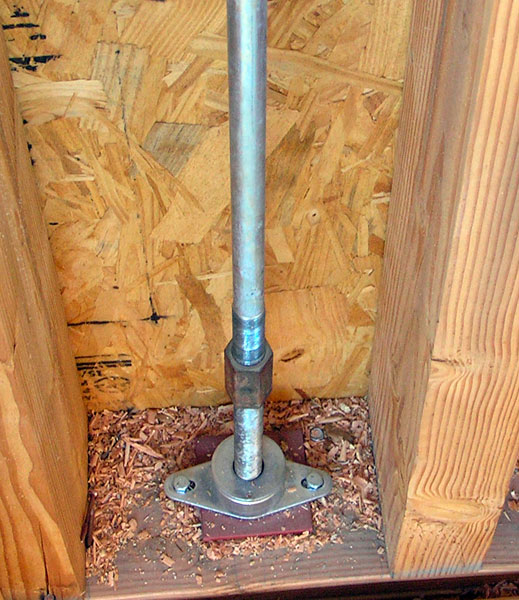 FEATURES
Engineered Multi-Story Tie-Down System
Features perpetual ratcheting along the length of a threaded rod that is not limited like the energy stored in a spring loaded device.
Simple, one-time installation that does not require pin or screw activation after the building is loaded.
CNX models are matched to the rod diameter specified for optimal tolerances.