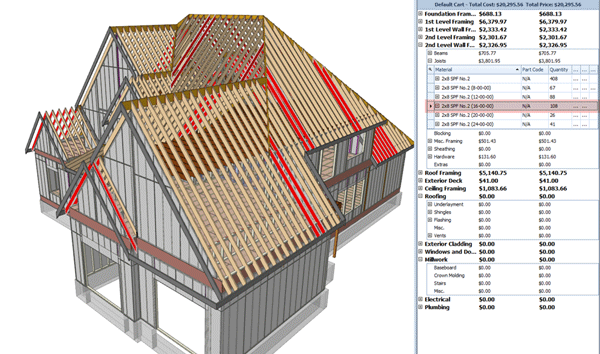 COMPLETE MATERIALS ESTIMATING
MiTek Supply allows you to quickly create a precise and comprehensive Bill of Materials (BOM) for both structural and nonstructural SKU level materials. Our unique, visual approach creates a BOM that can be easily traced to its source – bringing a high level of credibility and confidence to your quote.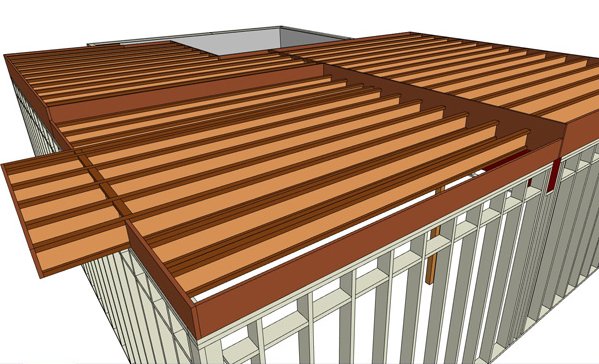 EWP LAYOUT & DESIGN
MiTek Supply strikes the perfect balance between high-speed automation and flexible modeling, creating EWP layouts that accurately detail even the most complex framing conditions. Combined with access to nearly all of the leading EWP manufacturers, MiTek Supply is the industries most advanced EWP design system.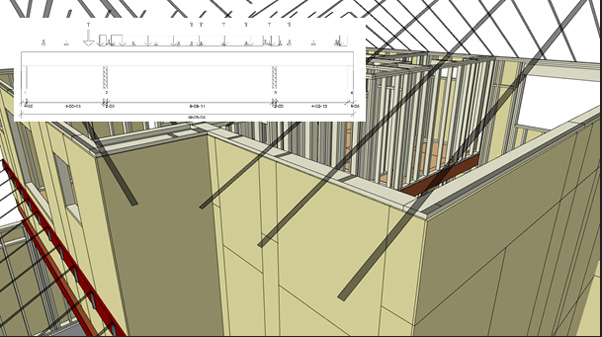 LOAD DISTRIBUTION AND MEMBER DESIGN
MiTek Supply automatically accumulates all vertical loads on the structure, distributing them with precision to each member. Design joists and beams in floor and roof applications, door/window headers, as well as hangers. Our visual load path makes it easy to trace the source of loads from the roof, down to the foundation.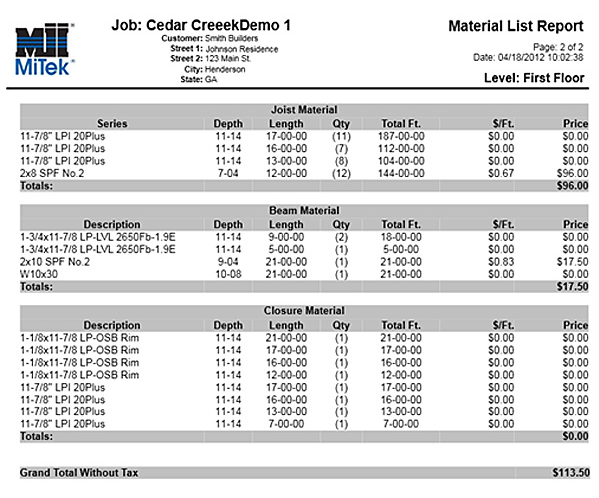 CUSTOMIZABLE OUTPUT
The measure of an effective design tool is in the flexibility of the information you get out of it. Whether its construction documents, bills of material, or member calculation reports, MiTek Supply allows you to communicate clearly and efficiently. Customizable report formats help you organize information in exactly the way you need it, and can be tailored to integrate with back office systems.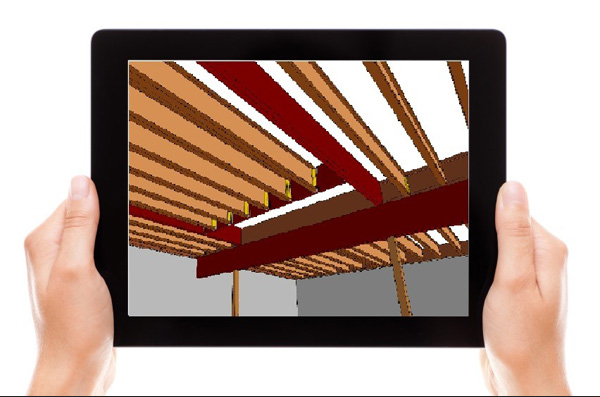 MOBILE VIEWER
Connect with your customers in a unique way. Helping them precisely visualize the structural frame. Sharing this level of detail with your customer builds confidence in your estimates, and differentiates your offering in the marketplace. MiTek Viewer is a free download, and is available in both a desktop version and as a mobile app.